Training as a tax clerk (m/f/d)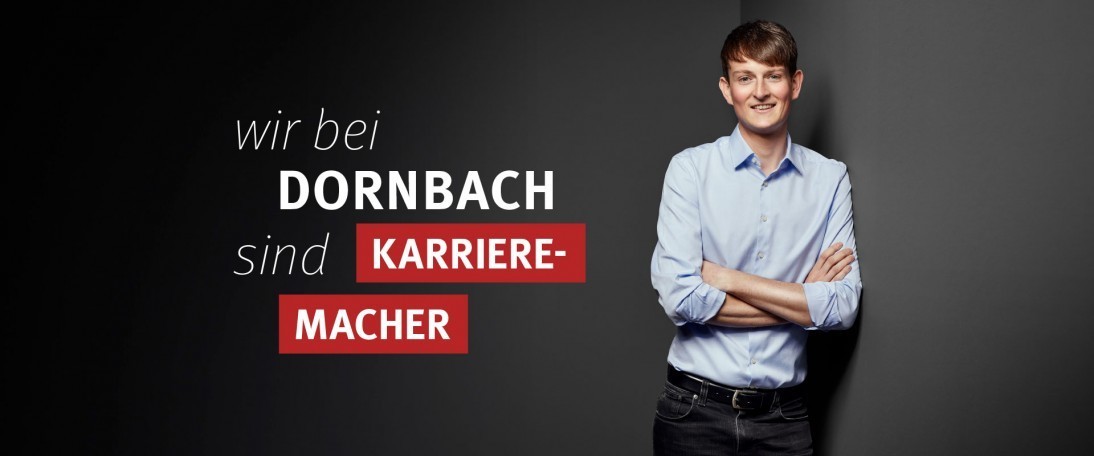 Apprenticeship as assistant tax consultant (m/f/d) 
DORNBACH is a nationwide group of auditing, tax, legal and management consulting companies with more than 500 employees at 20 locations throughout Germany. To strengthen our team at our Dessau-Roßlau location, we are offering the following position as of August 01, 2022

Apprenticeship as assistant tax consultant (m/f/d)
YOUR EDUCATION
As a tax clerk (m/f/d), you will be a sought-after specialist and will assist auditors and tax consultants in providing tax and business advice to companies and private individuals.
You will learn how to prepare financial accounts or payroll accounts
You will assist in the preparation of profit / surplus statements
You will assist in the preparation of annual financial statements
You will learn on the job how to prepare business and private tax returns for all types of taxes and income
You will assist in the review of tax assessments
We will show you how to file tax appeals and deal with general tax issues
As an organizational talent, you will coordinate correspondence and keep an eye on deadlines and time limits. You will be assisted in these tasks by state-of-the-art EDP.
YOUR PROFILE
erweiterter Realschulabschluss, Fachhochschulreife oder allgemeine Hochschulreife
Spaß im Umgang mit Zahlen und Interesse an steuerlichen und rechtlichen Fragen
Gute Kenntnisse in den MS Office-Programmen und im Umgang mit modernen Kommunikationsmedien
Serviceorientiert und teamfähig
gute Ausdrucksweise und ein sicherer Umgang mit der deutschen Sprache
WE FOR YOU
You can expect a broad and varied range of tasks in a highly motivated team of experts working in partnership and colleagues with an open ear. In addition, we offer you attractive entry and development opportunities as well as a diverse training and continuing education program. Of course, you can expect performance-related remuneration in line with the requirements as well as a modern working environment with a pleasant working atmosphere.
We look forward to receiving your application, stating your salary requirements and earliest possible starting date.